this is my family(include in the picture,our cousin.Ag. Ajrin Ag. Adis)
during my sister's wedding(6June2009)
introducing my family::
bapa :

Encik Awang Aman Jalil.
mama :

Puan Tasiah Omar
.
kakak :

Siti Asmah Awang Aman.
abang ipar :

Aswan Ali Daud.
abang :

Asrizam Awang Aman
akulah yang tengah-tengah *-*
adik pompuan :

Siti Asrinah Awang Aman
adik lelaki :

Ashrulnizam Awang Aman
click here to see their FB:
along
abg wan
abg ijam
ina
arul
and right now...we waiting for new members.
my elder sister will delivery her baby on Februari.
pray for them *-*
that all about my family.
see next entry *-*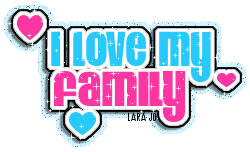 p/s: Selamat menikmati detik-detik terakhir tahun 2010 sebelum ia melabuhkan tirainya *-*